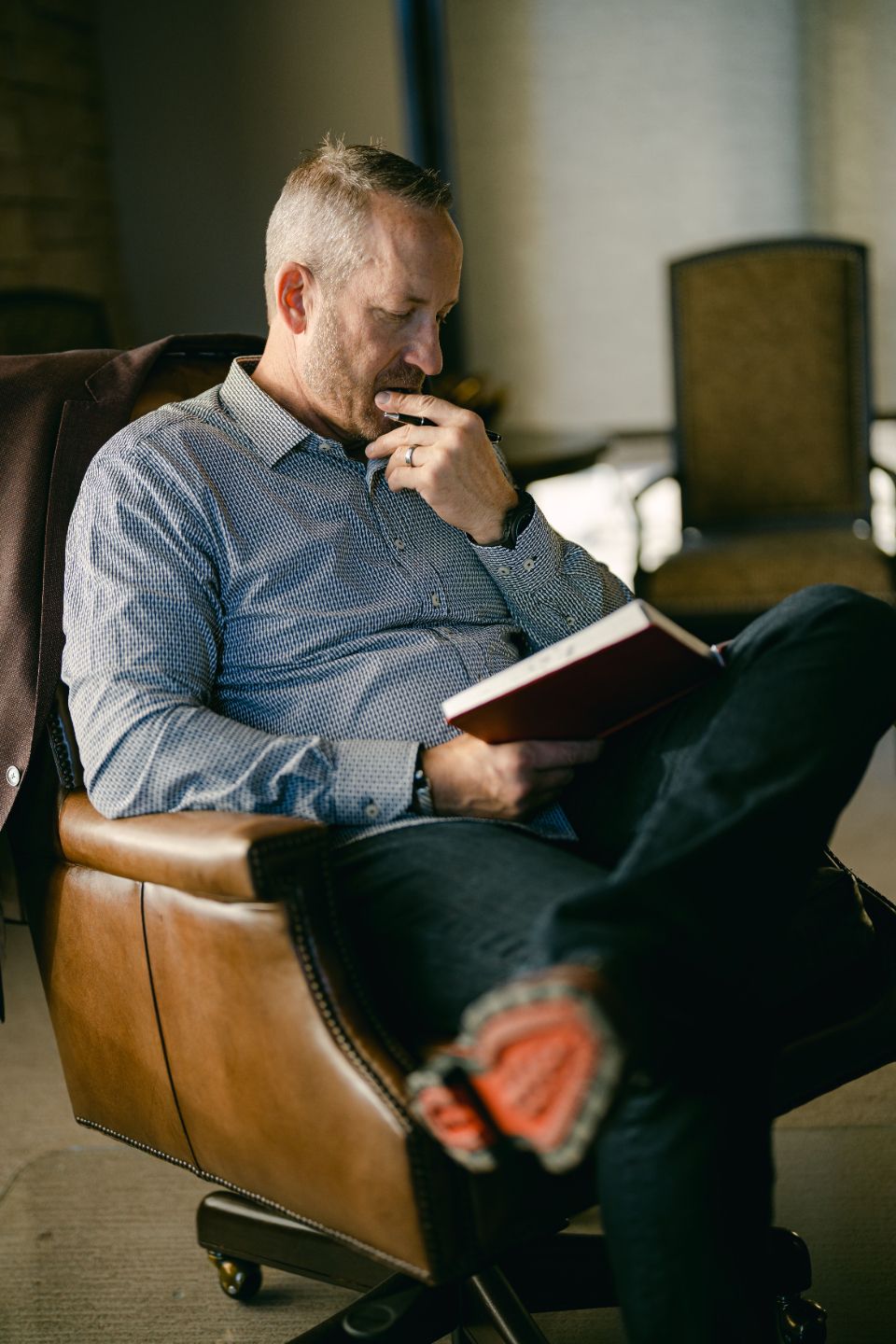 What is the Leadership Factory?
Over 80% of key business leaders feel they are in the top 10% of leaders. Do you see the problem with that?
With daily learning (that doesn't have to be time consuming) and implementation of these leadership skills, you can watch your culture evolve and leaders grow in your business. These synergies lead to healthy growth in the bottom line, employee retention, and scaled results.
The Leadership Factory helps you develop these skills through video lessons, masterminds, and systems thinking to grow your leadership soft skills. These skills are not taught in business school but are needed for business growth and core leadership. Click here to learn more!
Enroll Today
Attract "A" Players to Increase Results
"A" Players attract "A" Players.  While, "B" Players attract "C" Players.  Think about the impact of the right people in your business.  They will become what you become.  This course will teach you how to become desirable as a leader and attract talent.
Create a Culture of Growth, not just existence.
Leadership is about growth - in the direction you desire.  Don't fall victim to existence, because if you aren't growing, you are dying.  This is how businesses and leaders fade away.  Grow always!  Lead always!
Build Enterprise Thinking and a Succession Plan to Reduce Risk
Reduce key man risk and build continuity of leadership to increase enterprise value and synergy.  Strengthen your business with these opportunities in an often ignored space.
Transform Into A Leader Others Want To Follow
Master Emotional Intelligence: The Key to Successful Leadership
Become Emotionally Mature to Control your Day and Business
Cultivate an Unforgettable Executive Presence and Voice
Build and Deliver a Powerful, Visible Personal Brand
Lead Effectively in Change and the Modern Business Landscape
Drive Employee Engagement and Foster a Learning Culture
Create Business Growth through the Discipline of Execution
Get Started!
"Adam's story is the quintessential American hero story— from protecting and serving the public, to protecting and serving a publicly traded company. Some will call it 'luck' but those of us who know, know that Adam got where he is today by putting in the work no one else was willing to put in. I'm honored to call him a friend."
Ryan Stewman
CEO of Hardcore Closer
 "When the CEO of the largest real estate brand in the world writes a book titled, Start With A Win, you might assume it's a guide to the secrets of closing more deals. You'd be wrong. It's about redefining and reordering your own life and living by a mantra that success seldom comes without failure. Contos flips the script and we learn that success doesn't bring happiness, but rather happiness breeds success. To get there, as Wayne Dyer might say, 'Don't die with your music still in you,'—a lesson Contos celebrates about his own life in this insightful book that deserves a wide audience."
Chris Dorsey
Forbes
"With the publishing of Start With a Win, Adam Contos delivers the ultimate guide on how to make every day count. Singer Joan Baez says, 'Action is the antidote to despair.' Adam's thesis centers around making that action count with a belief in yourself and a focus on attitude, perspective, and mindset."
Ted Rubin
social marketing strategist
All The Leadership Tools You Need To Build A Growth Culture
Leadership is about doing, acting, and being the way you want your company to exist.  Those tools are not taught in business school or frankly in any other place.  As a time-tested CEO and leader, I have aggregated these tools in one simple to follow course to create awareness and action for you and your leadership group. 
Get Started!